Festivals & Events in Mexico
See all the best Festival & Events tours in Mexico. There are 3 trips to choose from, with the tours varying in length from 5 days up to 16.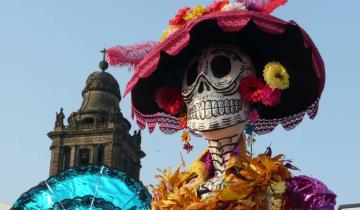 Mexico Day of the Dead
Tours starting from USD $749

Mexico
Oaxaca
Partake in Mexico's Day of the Dead celebrations for a vibrant cultural experience as Mexico honours those who have passed through unique and inspiring rituals.